Top 10 Must-Watch Netflix Series Right Now
Are you looking for some series worth watching right now? Thanks to Netflix, you can access a wide array of series — everything from thriller streaming television series to charming romantic comedies. With new series popping up faster than you can possibly watch them, finding the best film on the top streaming service can be a big challenge. Don't worry, we've rounded up the 10 best series that are available to stream right now on Netflix: including the best high-rated titles as well as some lesser-known titles. We will update this list regularly to adjust for new arrivals and expired titles. If you are interested, please go ahead.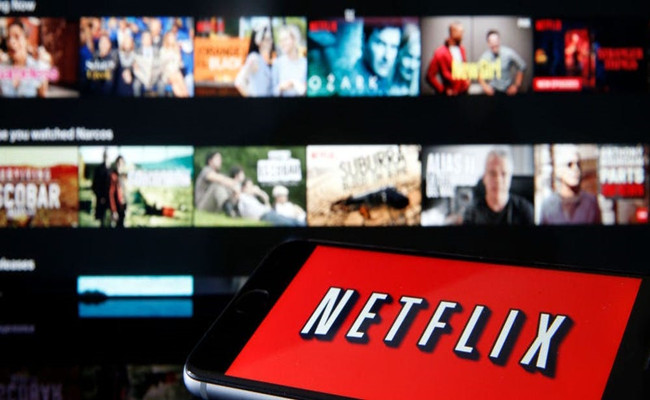 ---
1. House of Cards
Creator: Beau Willimon
Cast: Kevin Spacey, Robin Wright, Michael Kelly
No. of seasons: 6
Introduction: House of Cards is an American political thriller streaming television series created by Beau Willimon and starring Kevin Spacey. It is based on the 1989 British novel of the same name by Michael Dobbs and is Netflix's first original series. Nominated for nine awards at the 2013 Emmy Awards, and won two awards for Best Director and Best Casting. This anti-hero series shows the darkness of American politics, and the audience's willingness to believe that the real American politics is darker than the show is the psychological basis for the popularity of House of Cards.
2. Money Heist
Creator: Álex Pina
Cast: Úrsula Corberó, Álvaro Morte, Itziar Ituño and more
No. of seasons: 5
Introduction: Money Heist is a Spanish heist crime drama series, which is the most successful non-English-language series in Netflix history. The series was initially intended as a limited series to be told in two parts. It had its original run of 15 episodes on the Spanish network Antena 3. Netflix acquired global streaming rights in late 2017. A person code-named "Professor" called in computer geniuses, soldiers, thieves and others to rob the money printing factory! If you think they are just trying to steal money, you are wrong. Their purpose is to grab the money printing machine and print money themselves. Mariola Cubells, a Spanish TV critic, says it's the show's "aspirational" quality that gives it universal appeal – we can all identify at least a little bit with the criminals and their plan to print their own money without (they hope) harming anyone. "The 'bad guys' do well," she says, "and you want them to."
3. Black Mirror
Creator: Charlie Brooker
No. of seasons: 5
Introduction: Black Mirror is a British anthology television series. Individual episodes explore a diversity of genres, but most are near-future dystopias utilizing science fiction technology—a type of speculative fiction. The series is based on The Twilight Zone and uses technology to comment on contemporary social issues. Most episodes are written by Brooker, with heavy involvement by the executive producer Annabel Jones. These stories are like prophecies, and the plots coincide with reality. After watching each episode, people always get goosebumps, worrying that the story in Black Mirror is happening.
4. Stranger Things
Creator: The Duffer Brothers
Cast: Winona Ryder, David Harbour, Finn Wolfhard, Millie Bobby Brown and more
No. of seasons: 3
Introduction: Set in the 1980s in the fictional town of Hawkins, Indiana, the first season focuses on the investigation into the disappearance of a young boy (Will Byers) amid supernatural events occurring around the town, including the appearance of a girl with psychokinetic abilities (Eleven). The Duffer Brothers developed Stranger Things as a mix of investigative drama alongside supernatural elements portrayed with horror, science fiction and childlike sensibilities. The Duffer Brothers infused references to the pop culture of that decade while several themes and directorial aspects were inspired primarily by the works of Steven Spielberg, John Carpenter, and Stephen King, as well as anime and video games. They also took inspiration from strange experiments that took place during the Cold War and real-world conspiracy theories involving secret government experiments.
5. Dark
Creator: Baran bo Odar, Jantje Friese
Cast: Louis Hofmann, Oliver Masucci, Julika Jenkins, Andreas Pietschmann and more
No. of seasons: 3
Introduction: Dark is a German science fiction thriller streaming television series; it is Netflix's first German-language original series. Dark received critical acclaim, with praise for its tone, visuals, acting, casting, musical score, and the ambition and complexity of its narrative. In 2021, BBC Culture ranked Dark as the 58th greatest TV series of the 21st Century.
In the aftermath of a child's disappearance, Dark follows characters from the fictional German town of Winden as they pursue the truth. They follow connections between four estranged families to unravel a sinister time travel conspiracy that spans several generations. The series explores the existential implications of time and its effect on human nature.
6. Sacred Games
Director: Anurag Kashyap, Vikramaditya Motwane, Neeraj Ghaywan, Starring, Saif Ali Khan
Cast: Saif Ali Khan, Nawazuddin Siddiqui, Radhika Apte, Pankaj Tripathi, Kalki Koechlin, Ranvir Shorey
No. of seasons: 2
Introduction: Sacred Games is an Indian crime thriller streaming television series based on Vikram Chandra's 2006 novel of the same name. Sacred Games (Season 1) is the only Indian series to appear on The New York Times' "The 30 Best International TV Shows of the Decade" list. Set in Mumbai, police officer Sartaj Singh obtains an anonymous lead that sheds new light on his hunt for crime boss Ganesh Gaitonde, and as the investigation deepens, mysteries slowly emerge and a bigger game awaits him. The series explores the complex web of urban syndicate crime, corruption, politics and espionage behind India's economic revival.
7. The Crown
Creator: Peter Morgan
No. of seasons: 4
Introduction: The Crown is a historical drama streaming television series about the reign of Queen Elizabeth II. It has been praised by critics for its acting, directing, writing, cinematography, and production values. The first season covers the period from Elizabeth's marriage to Philip, Duke of Edinburgh, in 1947 to the disintegration of her sister Princess Margaret's engagement to Group Captain Peter Townsend in 1955. The second season covers the period from the Suez Crisis in 1956 to the retirement of Prime Minister Harold Macmillan in 1963 and the birth of Prince Edward in 1964. The third season spans 1964 to 1977, includes Harold Wilson's two periods as prime minister, and introduces Camilla Shand. The fourth season spans 1979 to the early 1990s and includes Margaret Thatcher's tenure as prime minister and Prince Charles's marriage to Lady Diana Spencer. The fifth and sixth seasons, which will close the series, will cover the Queen's reign into the 21st century.
8. Sex Education
Creator: Laurie Nunn
Cast: Asa Butterfield, Gillian Anderson, Ncuti Gatwa, Emma Mackey and more
No. of seasons: 3
Introduction: Sex Education is a British comedy-drama streaming television series. The series follows the lives of the students, staff and parents of the fictional Moordale Secondary School as they contend with various personal dilemmas, often related to sexual intimacy. In addition to trying to eliminate the stigma of sexuality and traditional STDs and promote correct knowledge, the content of the series also advocates equality of gender and sexuality, and also teaches interpersonal relationships and interactions between family members.
9. Love, Death & Robots
Creator: Tim Miller, Joshua Donen, David Fincher and Jennifer Miller
No. of seasons: 2
Introduction: Love, Death & Robots is an adult animated anthology streaming television series on Netflix. Each episode was animated by different crews from a range of countries. The series is a re-imagining of Fincher and Miller's long-in-development reboot of the 1981 animated science fiction film Heavy Metal. This collection of animated short stories spans several genres, including science-fiction, fantasy, horror and comedy. World-class animation creators bring captivating stories to life in the form of a unique and visceral viewing experience. The animated anthology series includes tales that explore alternate histories, life for robots in a post-apocalyptic city and a plot for world domination by super-intelligent yogurt.
10. Squid Game
Creator: Hwang Dong-hyuk
Cast: Lee Jung-jae, Park Hae-soo, Wi Ha-joon, HoYeon Jung
Introduction: The series revolves around a contest where 456 players, all of whom are in deep financial debt, risk their lives to play a series of deadly children's games for the chance to win a ₩45.6 billion prize. The title of the series draws from a similarly named Korean children's game. The series revolves around a contest where 456 players, all of whom are in deep financial debt, risk their lives to play a series of deadly children's games for the chance to win a ₩45.6 billion prize. The title of the series draws from a similarly named Korean children's game.
---
Conclusion
Hopefully this must-see list will accompany you through a relaxing and enjoyable Netflix time. One of the discomforting things is that if you want to download these Netflix titles for offline viewing, you need to watch them within a specified time, otherwise the movies will not be able to be played offline if they expire. The shortest validity period is 48 hours, and the longest is 7 days. To solve this tricky problem, you can turn to NoteBurner Netflix Video Downloader. It is the best video download tool that can help you download Netflix content without restrictions and store these downloads forever. With NoteBurner Netflix Video Downloader, you can store unlimited Netflix titles, movies and other shows without installing an application. Once downloaded, you can transfer the downloaded video to any device for offline viewing, even if the device is not supported by the Netflix application. If you want to download Netflix videos freely, then NoteBurner Netflix Video Downloader will never let you down!