Download Netflix The Witcher Season 1 and 2
If you're looking for your next binge-worthy series, look no further than Netflix's The Witcher. Based on the best-selling fantasy novels, this show follows monster hunter Geralt of Rivia as he struggles to find his place in a chaotic world. Along the way, he crosses paths with a powerful sorceress and a young princess with a dangerous secret, their fates entwining as they fight to survive. With its compelling characters and stunning visuals, The Witcher will have you hooked from the very first episode.
Simply snag that Netflix subscription and then you can download seasons one and two now for offline playback. But if you want to store them on your device forever for collection, you cannot miss this guide. Read on and follow its steps to download The Witcher all seasons as MP4 files with HD quality preserved.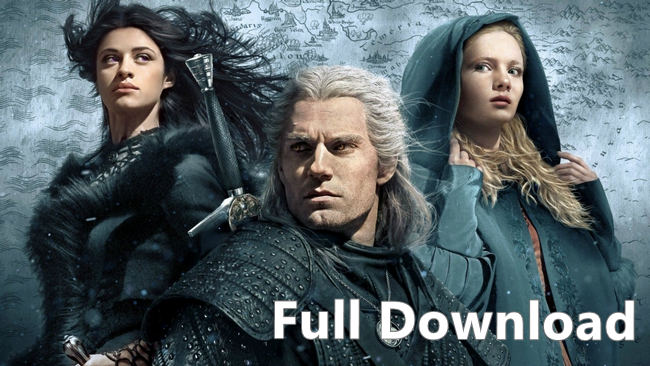 Tool Required: NoteBurner Netflix Video Downloader
Looking for an easy and reliable way to download your favorite Netflix movies and TV dramas? Look no further than NoteBurner Netflix Video Downloader! With this powerful tool, you can download any movie or show from Netflix easily as MP4 or MKV file, including multilingual audio tracks and preserving subtitles. Plus, the 5.1 surround sound support ensures that you'll enjoy the optimal audio experience. The video quality is up to 1080P.
So don't wait any longer - get NoteBurner Netflix Video Downloader today and start watching your favorite The Witcher all episodes offline!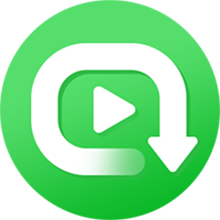 Features of Netflix Video Downloader:
Download Netflix movies, series and documentaries.
Save Netflix videos in MP4 or MKV format.
Kept up to 1080p video quality.
Preserve audio tracks and subtitles in many languages.
Flexible and easy to use.
Try It Free

Try It Free

Windows 7, 8, 10, 11, and macOS 10.15 or later
Guidance: Download The Witcher Season 1 - 2 with NoteBurner
Simply follow the below steps to download The Witcher Season 1 to 2. Just download the program and get started! NoteBurner comes with a user-friendly and straightforward UI that is improbable to give you any challenges.
1

Log in to Netflix account

To enter the login page and be encouraged to log into Netflix, just press Sign In.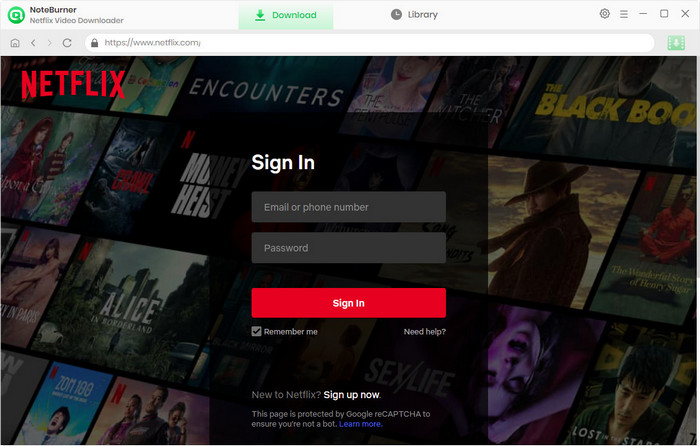 2

Choose Video Codec

You have the option to access the Settings window for customizing output preferences, including video format, video quality, output folder, and more. Here you can also choose video codec options in the Advanced tab. H.265 was designed with double the compression efficiency of H.264 (the file size of downloads will be smaller), but requires up to 10 times more computing power than H. 264. So this option depends on your devices.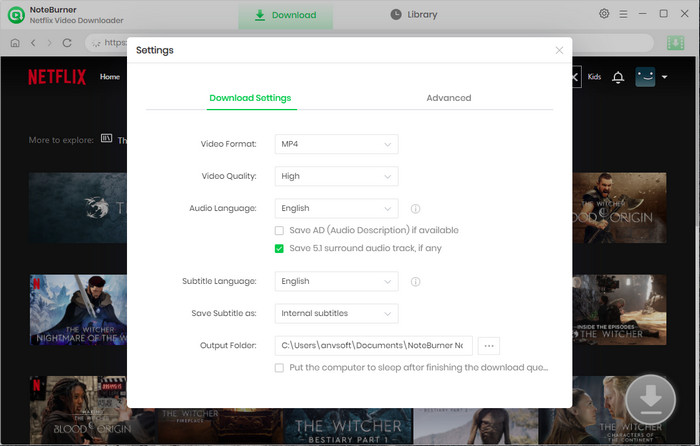 3

Search The Witcher

You only need to select the magnifying glass icon in the built-in Netflix browser to search for The Witcher, just like you would on the Netflix website.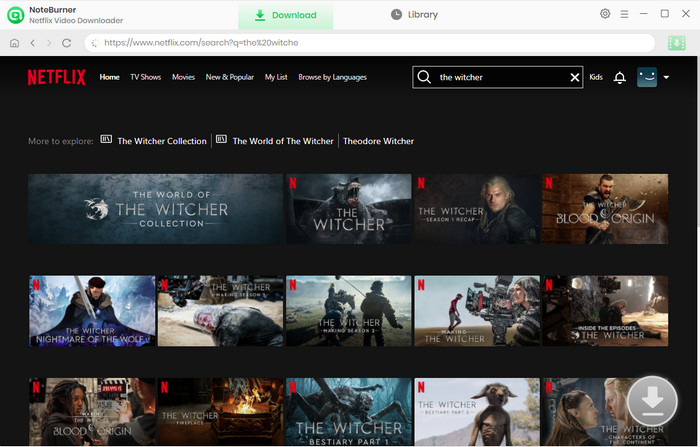 4

Select Output Audio Track and Language

You can start downloading the video right away by clicking it and making the download button light up.

To choose deisred seasons and titles, you just need to select the green download icon. If you want to customize more, like audio tracks and subtitles, please continue selecting "Advanced Download." For a Netflix film, please click

to open the window.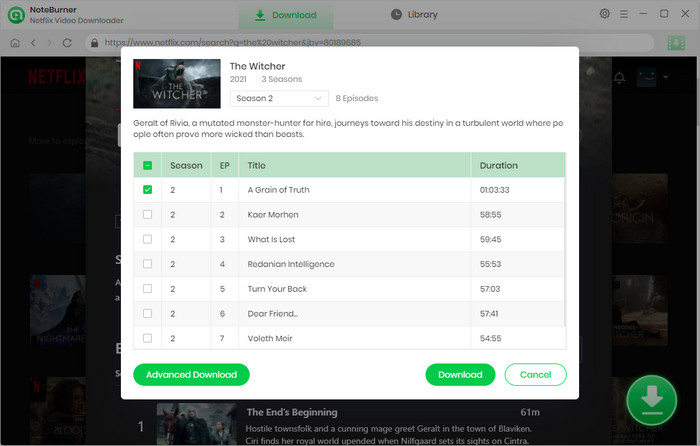 5

Download The Witcher

The final step you need to follow is select Download. All the episodes you have selected will enter the download queue on the right. The successfully downloaded episodes will be saved in the library and the output folder you have chosen.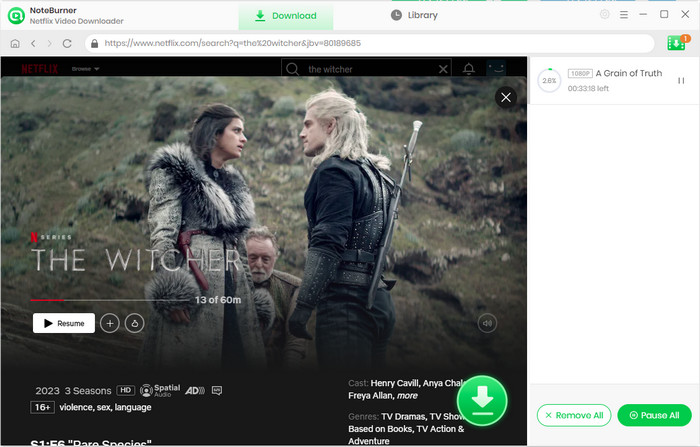 Now you can enjoy all episodes of The Witcher anytime, without any time constraints or interruptions from ads and save them forever.
Final Word
So what are you waiting for? Download The Witcher with NoteBurner Netflix Video Downloader now and immerse yourself in this unique fantasy world. With its captivating characters and thrilling plot twists, it's sure to quickly become one of your favorite shows. Trust us - once you start watching, you won't be able to stop. Don't miss out on all the excitement - download The Witcher today!
What's next? Download Netflix Video Downloader now!