Roku is a device that streams media such as TV shows, movies, and music from the internet to a TV, allowing users to easily access and manage internet streaming content. With its ease of installation, convenience of operation, and a vast number of channels, Roku Box has become one of the most popular set-top boxes for streaming videos in America. Moreover, many people are now opting for Roku TV when purchasing a television.
As one of the most prominent streaming platforms, Amazon has over 200 million users worldwide, and many of them are also using Roku devices. Naturally, they will ask how they can watch Amazon Prime Video on Roku. If you're one of them, read on, and we'll show you how to watch Amazon videos on Roku and even watch them after your subscription expires.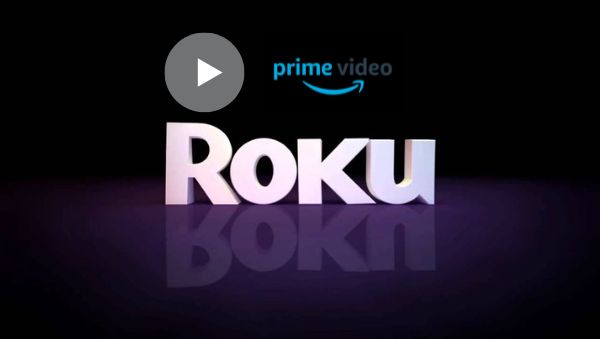 Method 1: Watch Amazon Video through Roku TV
To watch Amazon video through Roku TV, you need to register and activate your Amazon Roku TV's verification code on the website. Follow the tutorial below step by step.
1. Go to your smart TV's app store, or if you prefer, you can go directly to the Amazon Prime app.
2. Sign up on Amazon's website and you'll be immediately taken to a page that will give you a unique 6-letter code. This will be your Amazon Roku TV's activation code so don't lose it!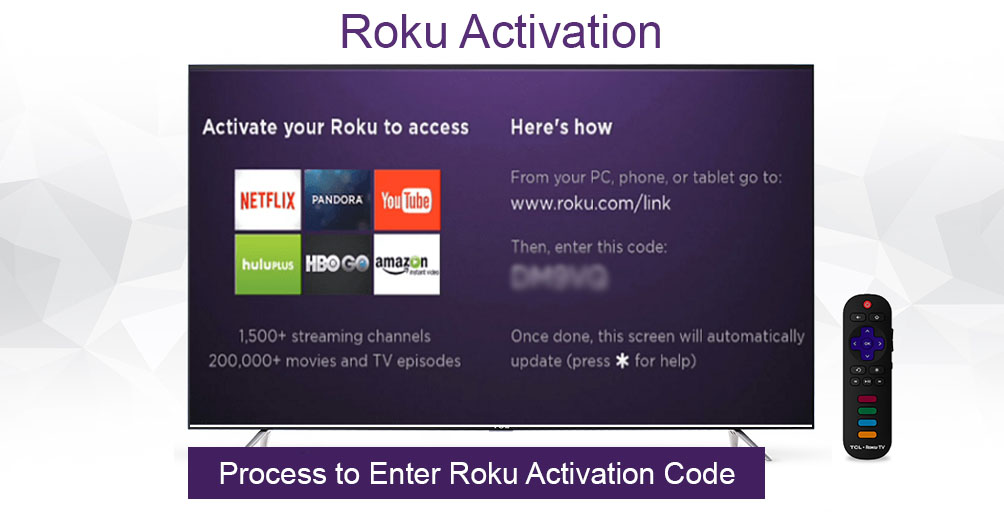 3. Go to Amazon.com/mytv from your browser and sign in to your Amazon account.
4. Once you log in, a new window will open and you will be asked for "Amazon Prime Verification Code", which is the code that you have acquired earlier.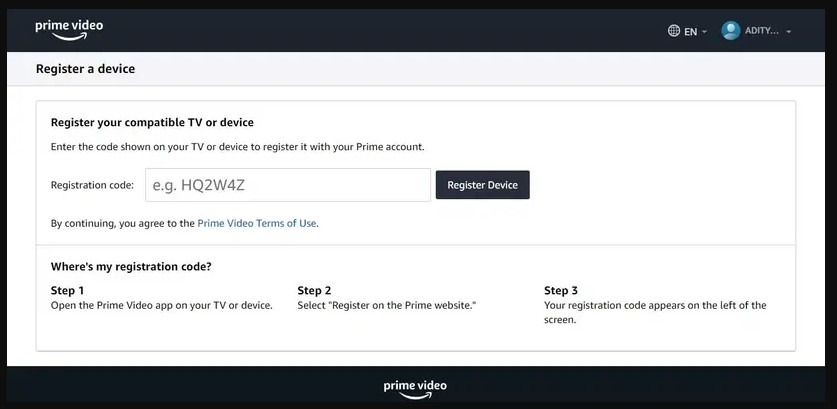 5. Confirm the code and proceed to enroll your device. Complete the other information that will be displayed. Now you will have your TV registered and you can start watching amazon.com on Roku TV.
Method 2: Watch Amazon Video through Roku Box
To watch Amazon video through Roku Box, you can follow the tutorial bellow step by step.
1. Press the home button from your Roku device's remote, or you can use your phone to enter the Roku home screen.
2. Select the "Streaming Channels" option, and then the "Search Channels" option.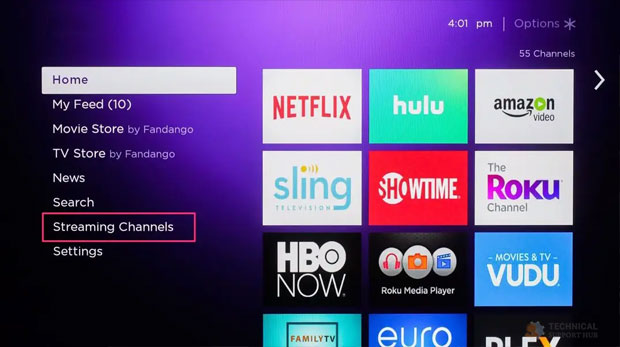 3. Search for the Primer Video app, and once you find it, select the "Add Channel" option to download the channel to Roku.
4. Once the Prime Video on the Roku is installed, you can go back to the main screen and select it from the list of installed channels.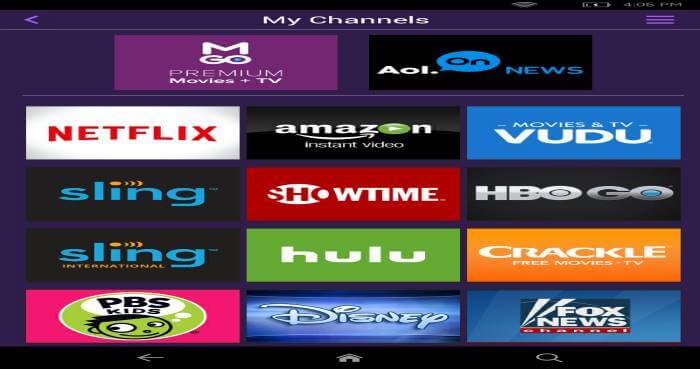 5. Select Prime Video and log in to your Amazon account, then you can enjoy videos from Amazon Prime Video on Roku.
Method 3: Watch Amazon Video through Roku TV and Box after Your Plan Expires
Amazon Prime Video works with all Roku devices, no matter what model you have. You can access and download the Prime Video app on Roku for free, however, you must have a paid Amazon Prime Video subscription to use it. That means once your plan expires, you cannot watch Amazon videos on Roku anymore. If you want to keep the videos to watch at any time, here we can introduce you a powerful tool named NoteBurner Amazon Video Downloader, which you can use to download Amazon videos and play them on Roku devices even after your subscription plan expires.
NoteBurner Amazon Video Downloader is specially designed to download videos from Amazon in MP4 or MKV format from Amazon. You can choose the video quality (from 240p to 1080p), subtitle (original and multilingual), and audio track (5.1 Dolby Sound) before downloading.
Features of Amazon Video Downloader:
Export Amazon Videos in MP4 or MKV Format with HD Quality..
Keep Multilingual Audio Tracks and Subtitles, including 5.1 audio.
Extract Subtitles as Separate Files.
H.264 & H.265 Video Codec Options.
Keep the Metadata Info of Videos.
Batch Download Mode & Timely Support.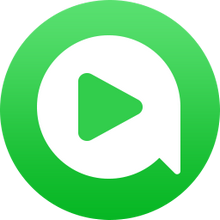 Tutorial: How to Watch Amazon Video on Roku
Before you start to read the tutorial, please download NoteBurner Amazon Video Downloader to your computer first. The program is available both on Windows and Mac systems.
1

Launch Amazon Video Downloader

Launch the program and click the Sign In button. A pop-up window will require you to log in to your Amazon Prime Video account.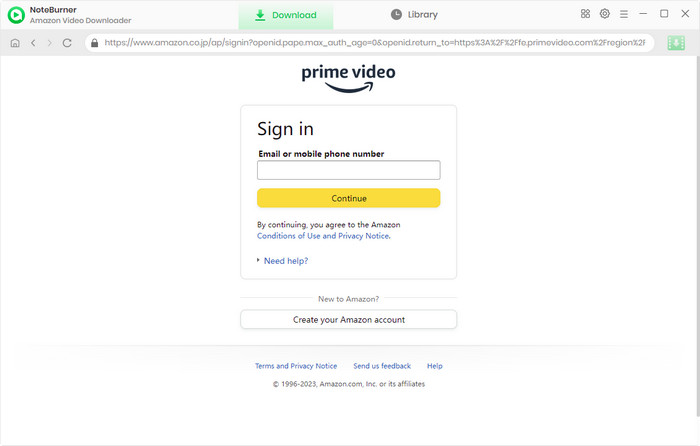 2

Customize the Output Settings

Click the Settings icon on the upper right corner to open the window, where you can customize the Video Format, Output Quality, Output Path, etc.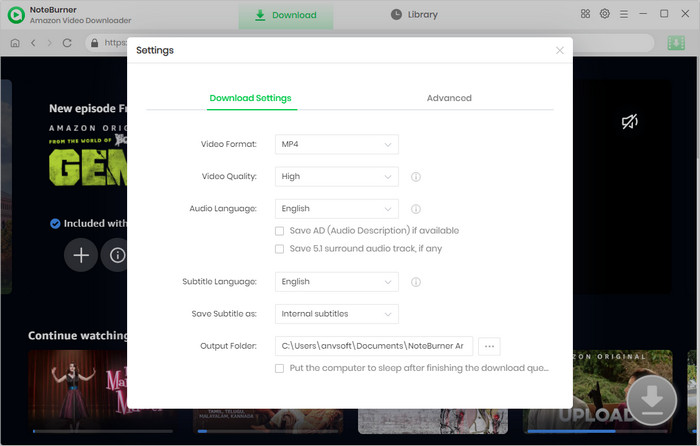 3

Search for Videos

You can enter the name of the video in the search bar to search for the videos. NoteBurner will list all the related results for you. Click the thumbnail, and the Download button will become green.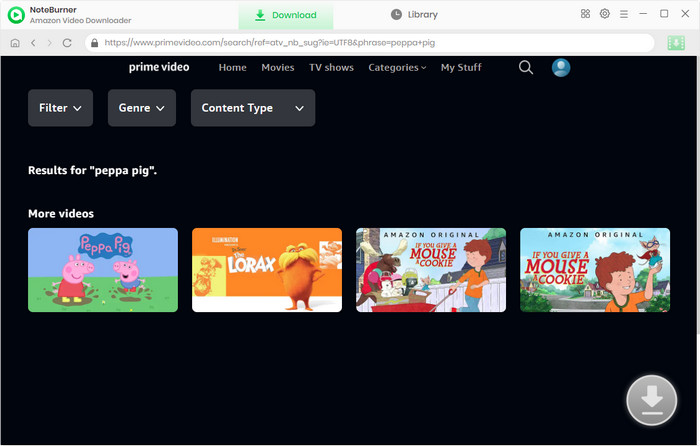 4

Select Advanced Settings

You can select the Advanced Settings before downloading videos. To download a TV show, you need to click the

icon, after that a window will pop up for you to choose the titles and seasons. Click the Advanced Download icon in the bottom left corner to select the audio track and subtitle you prefer.
To download a movie, you can click the

icon to open the Advanced Download window.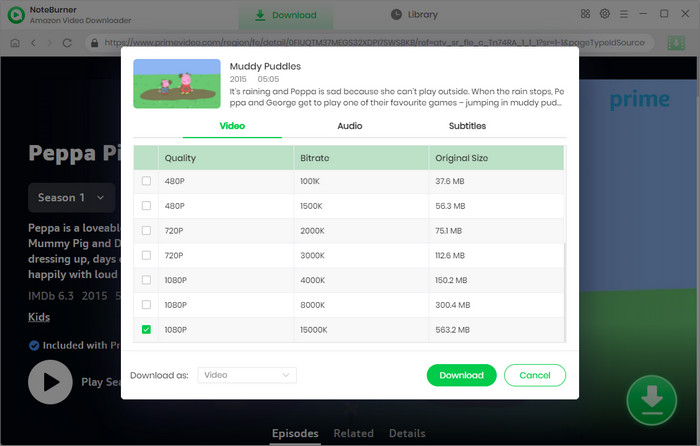 5

Download the Videos

Now you can download the video by clicking the Download icon. NoteBurner will automatically download the video and save it to the folder you've chosen previously. You can check the downloaded video in the Library.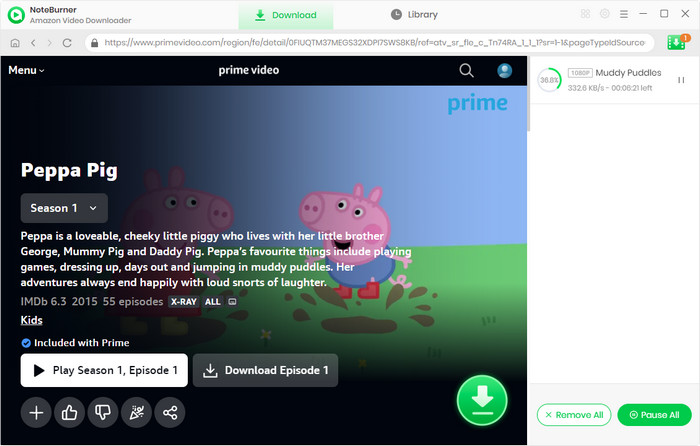 6

Watch Amazon Video on Roku

After all these steps, all you need to do is to save the downloaded video in your USB drive and plug in your USB to the Roku TV USB port or Roku Box port. Finally, locate the video to play it on your TV.
Final Word
You can enjoy videos from Amazon Prime Video on Roku at any time without worrying about the expiration or ads now. We believe that NoteBurner Amazon Video Downloader is what suits you most, install it and have a try!
Note: Only the first 5 minutes of each video can be downloaded with trial version, please purchase a license to enjoy the full video. It is suggested that to download the trial version and have a test before purchasing it.