If you are trying to share Amazon video with your friends, this article is what you need to read. Follow the methods below and enjoying watching Amazon video with your friends now.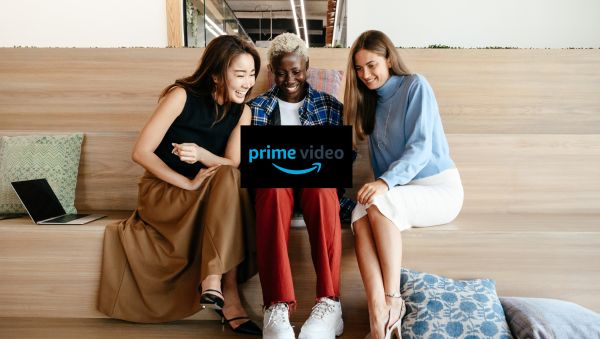 Share Amazon video with your friends through Watch Party feature
Sharing Amazon videos with your friends can be done through Amazon Prime Video's "Watch Party" feature. Here's how you can do it:
1. Go to the Prime Video website (www.amazon.com/primevideo). Find the movie or TV show you want to watch and open its details page.
2. Look for the "Watch Party" button. It should be located next to the "Watch Now" button.
3. Click on "Watch Party" and a pop-up window will appear.
4. Create Your Party: In the pop-up window, you'll have the option to create a Watch Party. Give your party a name and click on the "Create Watch Party" button.
5. Share the Link: After creating the Watch Party, you'll be provided with a unique link. Copy the link and share it with your friends through a messaging platform, email, or any other means of communication.
6. Friends Join the Party: Your friends can click on the shared Watch Party link to join the viewing session. They will be prompted to log in to their Amazon Prime Video accounts if they haven't already.
7. Enjoy the Show Together: Once everyone has joined the Watch Party, you can start watching the video simultaneously. The playback will be synchronized for all participants, allowing you to watch and chat in real-time.
Note: Make sure you and your friends have an active subscription to Amazon Prime Video. Ensure that all participants have compatible devices for watching Prime Video.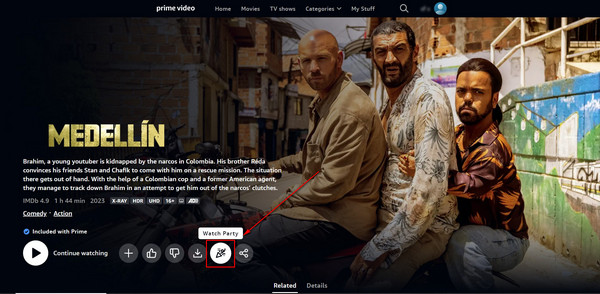 Share Amazon video with your friends through a third-party tool
It's worth noting that the availability and features of the Watch Party feature may vary based on your location and the devices you're using. Additionally, not all Prime Video titles are eligible for Watch Party due to licensing restrictions.
You can get rid of these restrictions if you use a third-prty tool, which can help you download Amazon videos as local files, so that you can share the videos with your friends through Zoom, Discord, Google Meet, etc.
Tool Required: NoteBurner Amazon Video Downloader
Amazon Video Downloader is a video tool dedicated to helping users download videos from Amazon Prime Video in high quality (up to 1080P). The program is designed to be user-friendly and users can download videos in MP4 or MKV format without effort at a lightning speed. The downloaded videos can keep multilingual subtitle languages and audio tracks. After downloading the videos, users can play videos from Amazon on any device at any time.
Features of Amazon Video Downloader:
Download Prime videos in MP4 or MKV format.
Support high-quality videos.
Keep subtitles and audio tracks preserved.
Support batch download and free after-sale service.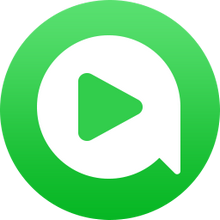 Tutorial: How to Download Amazon Video
Before you start reading, please install NoteBurner Amazon Video Downloader, which is available on both Windows and Mac systems, on your computer.
1

Launch Amazon Video Downloader

Please launch NoteBurner Amazon Video Downloader on your computer first. If you are using it for the first time, you need to select the region first.
For the United States, select "amazon.com"
For Germany, select "amazon.de"
For Japan, select "amazon.co.jp"
For United Kingdom, select "amazon.co.uk"
For France, India, Canada, and others, select "primevideo.com"
After the above step, click Sign In, following a pop-up page will show up prompting you to log in to your Amazon account. Please log in to your account to continue the next step.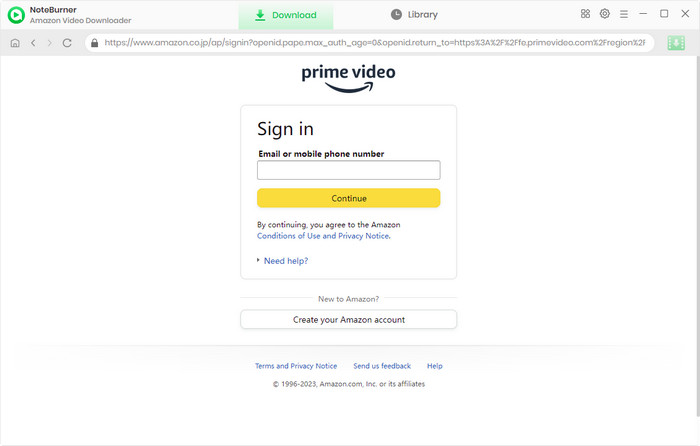 2

Select Output Settings

Next, you can select the output settings according to your needs. You can click the Settings button on the upper right corner to open the settings window, where you can choose the video format, video quality (from High to Low), subtitle format, and so on.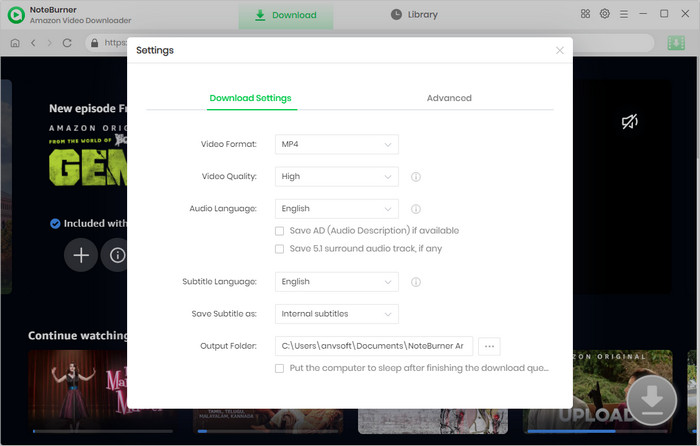 3

Search the Video

After that, you can search for the video you want to download. For the reason that NoteBurner Amazon Video Downloader has a built-in Amazon Prime browser, you can search videos using NoteBurner like Amazon Prime. Simply click on the magnifying glass symbol in the upper right corner and a search bar will appear. You can search for the video by entering the name of the video in the search bar, which will make all the related results listed by the program.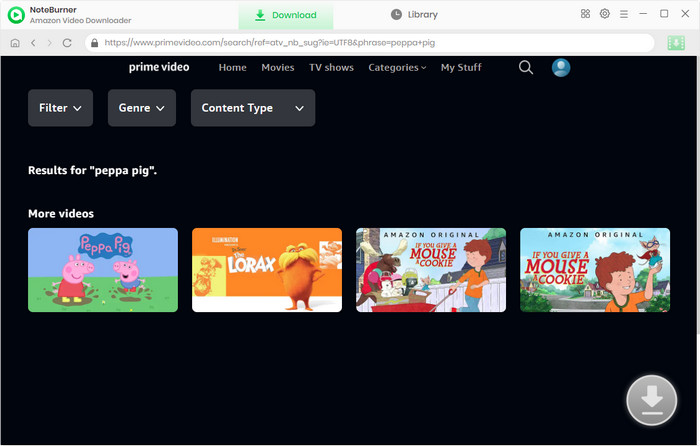 4

Set Advanced Settings

Click on the thumbnail of the video you need, and you will enter the video's details page. At the same time, the gray download button in the lower right corner will be activated and turn green. Now you can select the Advanced Download settings before starting to download the video.

If you want to download a TV show, you can click the Download icon and a pop-up window will show up, where you can select the titles and seasons. Then you can click the Advanced Download icon at the bottom left corner of the window, where you can select the video quality, subtitle language, and audio track.

If you want to download a movie, you can click

directly to open the Advanced Download window and choose the corresponding options.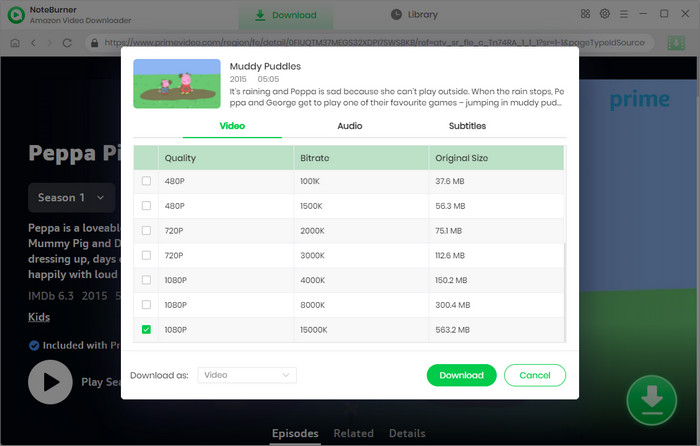 5

Start to Download Amazon Videos and Share with Friends

Now it is time to download the video. Click the Download icon and the video will be automatically downloaded to the folder you have selected in Step 2. You can check the video in the Library and locate the video by clicking the File icon.

After the download, you can then share the video with your friends without limits. You can see the video played normally and fluently as the DRM restrictions of Amazon has been removed. Now you can enjoy the video with your friends without worrying about the black screen or asynchronous watching.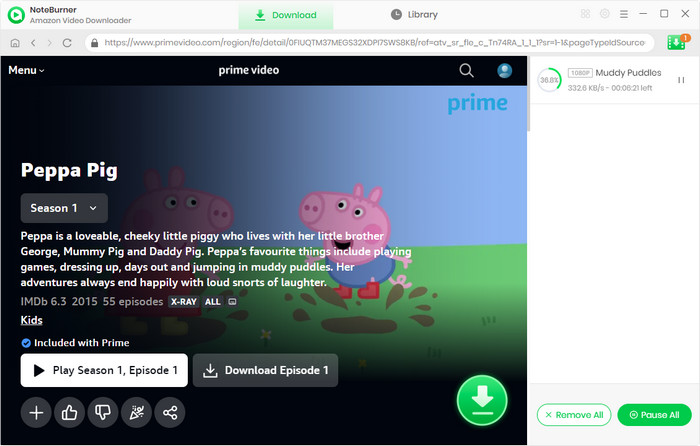 Final Word
Downloading videos from Amazon not only helps you get rid of its DRM restrictions, but frees you from disturbing ads. As a powerful program that stands out from multiple competitors, we believe that NoeteBurner Amazon Video Downloader can serve you perfectly and effortlessly. Download it and share Amazon videos with your friends now!
Note: Only the first 5 minutes of each video can be downloaded with trial version, please purchase a license to enjoy the full video. It is suggested that to download the trial version and have a test before purchasing it.