"Is there a way to let me watch Netflix on my phone without the app? I can't find the app on AppStore and I can't download it."
"I have Chrome on my phone, but when I try to play a Netflix video, the website just tells me to download its free app. Is it not possible to play Netflix video without the app on my phone?"
Netflix is a popular video streaming platform that offers an extensive collection of movies, TV shows, and documentaries for its paid subscribers. While the service is great for killing time at home, it can be frustrating to experience difficulties when trying to access it on your mobile device.
If you're facing issues like not finding the Netflix app on Appstore or being unable to watch a movie via the Netflix website on your phone, you may be wondering if there's a way to watch Netflix videos on your mobile phone without the app. If you're in a similar situation, don't worry. This page has the solution to your problem.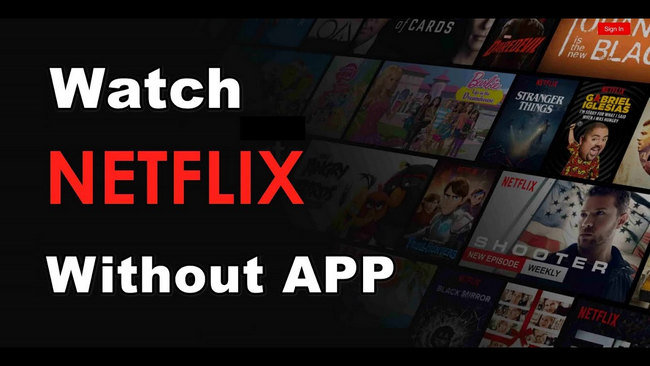 If you also want to find a solution about how to record or download Netflix video on a Mac computer, please refer to this article: How to Reocrd Netflix Video on Mac.
Question 1: Can't Find Netflix app in App Stores?
If you're unable to locate the Netflix app on either the AppStore or Google Play Store, it could mean that your mobile device does not support the latest version of the app or the download option might be hidden by your Play Store parental controls settings.
For iOS devices, Netflix requires a minimum of iOS 16.0 or above to run. For Android devices, the system must be Android OS version 5 or later. If downloading an older version of the Netflix app is acceptable to you, we recommend checking out Netflix's tutorial for more information.

---
Question 2: Can't Play Netflix Video on Phone via Browser?
When you try to play a Netflix video on the mobile browser, you will constantly be prompted to download the app for watching. This can be frustrating, especially if you don't want the app for some reason. While you can change your browser's user agent string to make it appear as a desktop browser and play Netflix movies or TV shows on it, this approach has its limitations.
The encryption on Netflix makes it difficult to play videos directly on the phone browser, and as a result, this method may not work effectively. Therefore, it's currently not possible to play Netflix videos directly on a mobile browser.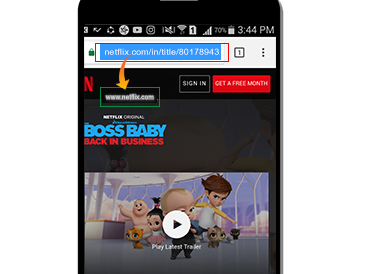 ---
Question 3: Watch Netflix on Phone Without the App?
Considering that finding a perfect solution to Questions One & Two may be difficult, you may be interested in a more straightforward approach: watching Netflix movies directly on your phone without using the Netflix app by utilizing video tools or extensions. Is there a tool that can meet this requirement?
Absolutely! NoteBurner Netflix Video Downloader is a powerful Netflix video helper that allows you to download any Netflix movie or TV show in a plain open format as needed. With this tool, you can perfectly solve the problem of playing Netflix movies on your phone without the app.
What's NoteBurner Video Downloader
NoteBurner Netflix Video Downloader distinguishes itself from other video recorders by supporting the download of Netflix films and TV dramas in MP4 or MKV format with high output quality (up to 1080P) while preserving the original audio tracks and subtitles. Additionally, it utilizes advanced technology to keep the 5.1 surround sound of your video intact after downloading. With the assistance of this intelligent program, enjoying Netflix videos on your phone without the app becomes incredibly simple.
Features of Netflix Video Downloader:
Download movies & TV shows from Netflix.
Support downloading the HD quality Netflix video.
Fast Speed & Easy to Use.
Keep audio tracks and subtitles.
Free technical support and software upgrades.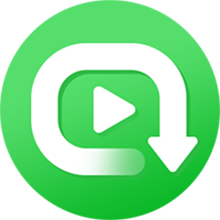 Tutorial: Download Netflix Video For Playing on Phone
You can install the downloader in your Windows or Mac computer currently. To save Netflix titles for offline playing on your phone, all you need to do is download NoteBurner first and adhere to the below tutorial.
1

Run Netflix Video Downloader

Launch Netflix Video Downloader on your computer, and then hit Sign In, which will lead you to the login page. To continue the next steps, please log in.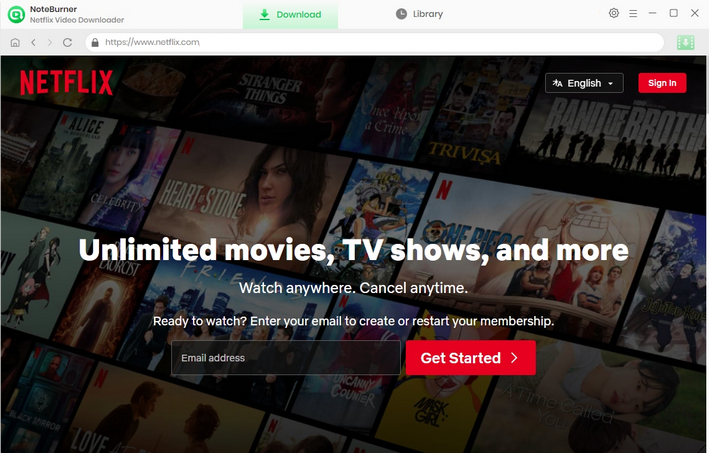 2

Select Output Quality

Netflix Video Downloader offers the options to you to customize video output quality ranging from Low to High in the Settings window. If there's enough space in your phone, it's suggested to select "High" to get the best output quality.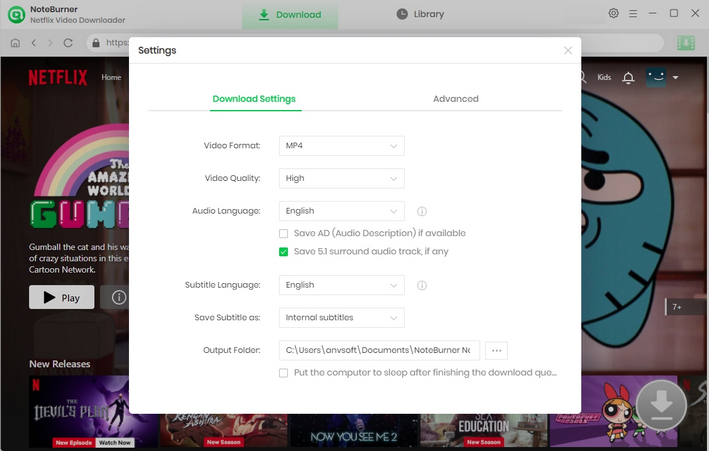 3

Add Preference Videos

Input the name of the title in the search box of the built-in Netflix browser. NoteBurner will automatically search for the video you want. You can also simply search through the homepage.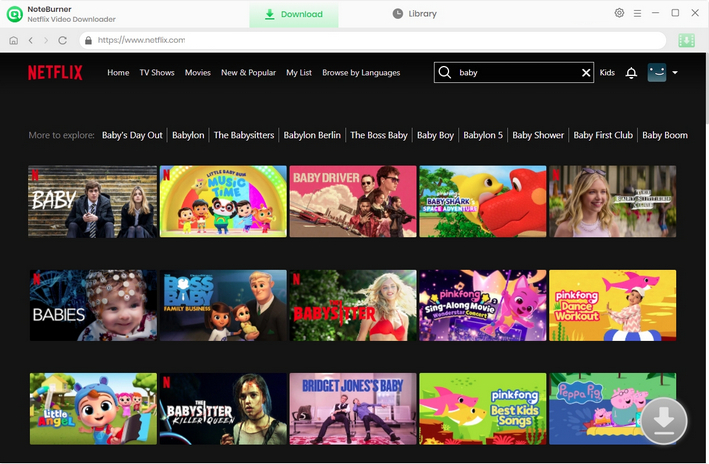 4

Select Output Audio Track and Language

The downloader allows you to customize your download preferences before starting the download process.

For downloading a TV show, press the

button, and a pop-up window will appear where you can select the desired titles and seasons, as well as choose the subtitle and audio track language by clicking "Advanced Download" in the bottom left corner.
Similarly, for downloading a movie, click

to enter the corresponding window, where you can choose favored subtitle and audio track.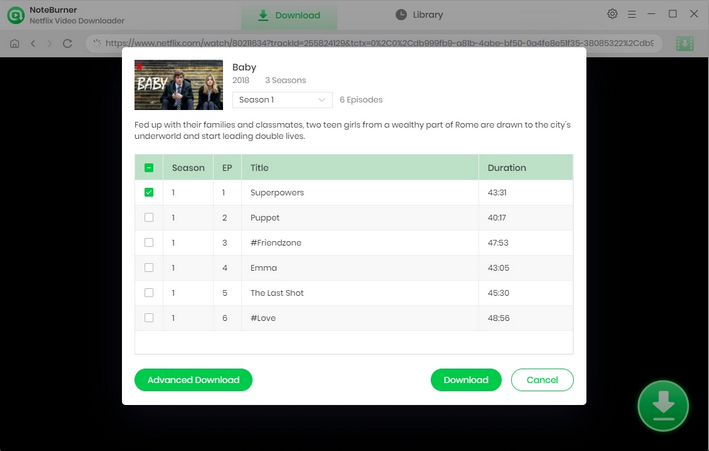 5

Start Downloading Netflix Video to MP4

Select the Download icon and download the video. After the download is complete, it will be automatically stored in the folder of your choice, or of course you can find all your downloaded videos directly in NoteBurner's Library.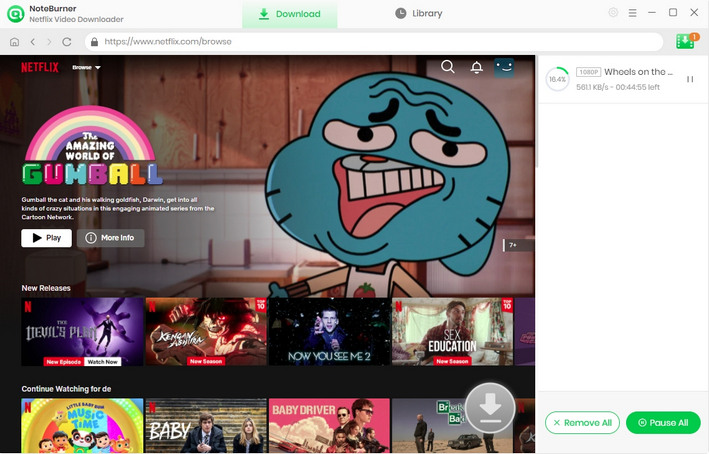 After successfully downloading the Netflix videos to your computer using Netflix Video Downloader, the next step is to transfer them to your mobile phone for offline viewing. You can connect your phone to your computer using a USB cable and transfer the downloaded videos to your phone's storage or use a cloud storage service to upload and download the files.
Once the files are transferred to your phone, you can watch them anytime and anywhere without any restrictions or the need for the Netflix app. This is a great solution for those who want to watch Netflix content on their phone but don't want to use the app. With the assistance of NoteBurner Video Downloader, it cannot be easier for you to enjoy your favorite movies and TV shows offline on your mobile device hassle-free.